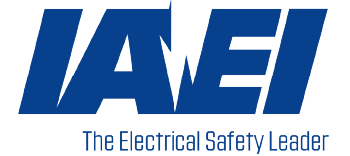 Since 2003, PacePDH.com has delivered over 1.3 million hours of online continuing education to more than 50,000 AEC professionals nationwide. PacePDH.com is partnered with IAEI (International Association of Electrical Inspectors) to deliver online electrical code change courses straight from the experts! Get your continuing education from the people who literally write the Analysis of Changes book each code cycle; delivered to your computer by the best provider of online electrical code change courses. Our online interactive audio/visual courses feature illustrations and real analysis, including input from members of every NEC® code making panel.


Now, Pace is proud to offer
online continuing education courses to Georgia electricians
.
Rule 121-4-.07. Continuing Education for Electrical Contractors
Electrical Contractors are required to complete, prior to license renewal, continuing education as described in this Rule. Failure to document completion of the continuing education requirements to the satisfaction of the Division of Electrical Contractors shall be grounds for disciplinary action, including denial of renewal of the license or revocation of the license.
Any applicant for renewal of electrical contractor license is required to complete four (4) hours of continuing education per year. However, an applicant for renewal who has been initially licensed for less than two (2) years, but more than 1 year must have completed four (4) hours of continuing education while licensed prior to initial renewal. An applicant for renewal who has been initially licensed for one (1) year or less is not required to complete continuing education prior to initial renewal.
Credit for continuing education hours occurs at a rate of one hour for each hour of instruction.
Continuing education courses shall be in the area related to electrical contracting as prescribed by the division. Such continuing education courses must be conducted by an accredited college or university; a post secondary institute under the jurisdiction of the Georgia Board of Technical and Adult Education or the equivalent agency of another state or local government; an organization consisting of members of a trade, technical, or professional group; a public utility; or an electrical equipment manufacturer. However, courses conducted by manufacturers specifically to promote their products shall not be approved under this Rule.
Applicants for renewal of electrical contractor license must report on the application for renewal whether or not all applicable continuing education requirements have been met. Licensees shall maintain, for at least five years after completion of the course, records confirming attendance at and completion of continuing education courses, including the following information: (a) school, company, or organization conducting the course; (b) title of course; (c) location and date of the course; (d) course outline or topics covered; (e) hours of instruction; (f) documentation of attendance and satisfactory completed.
For more information you can visit the Georgia Board of Electrical Contractors on the State of Georgia Web site.
If you have any questions about course selection, our online course delivery system or requirements, please do not hesitate to contact us at (800) 576-4341.
---
Courses in Your Cart
---
| Category | Selected | Required |
| --- | --- | --- |
| Online Courses | 0 | 4 |
| Total Hours: | 0 | 4 |

Non-timed, read-only PDF document with online testing at the end.

Audio-visual course for computers, tablets and smartphones.
Online Courses
Online Courses - Condensed