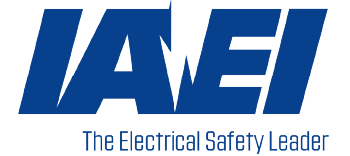 Since 2003, PacePDH.com has delivered over 1.3 million hours of online continuing education to more than 50,000 AEC professionals nationwide. PacePDH.com is partnered with IAEI (International Association of Electrical Inspectors) to deliver online electrical code change courses straight from the experts! Get your continuing education from the people who literally write the Analysis of Changes book each code cycle; delivered to your computer by the best provider of online electrical code change courses. Our online interactive audio/visual courses feature illustrations and real analysis, including input from members of every NEC® code making panel.


Michigan Electrical Administrative Board Continuing Education Requirements
The current code in effect for Michigan is the 2017 National Electrical Code (NEC) which has an effective date of January 4, 2019.
Following are some continuing education (code update) highlights:
Michigan LARA continuing education (code update) requirements are on a completely different schedule than license renewals (see license renewal information below).
The continuing education (code update) course related to the newly adopted code must be completed within one year of the code adoption date. For example, the 2017 NEC code update adopted on January 4, 2019 should have been completed by January 4, 2020.
No Michigan LARA 2020 NEC code adoption. The Michigan LARA skipped the 2020 NEC code adoption (presumably related to the COVID-19 pandemic interrupting the typical adoption process), therefore there has been no continuing education (code update) requirement for the 2020 NEC since it was never adopted by the Michigan LARA.
Code update for the 2023 NEC. The Michigan LARA is working towards adoption of the 2023 NEC. Once adopted licensees will then have one year from adoption date to complete the code update. While PacePDH.com does not know when this will be, if the adoption follows the 2017 NEC timeline, the code update would need to be completed by the end of 2024 or beginning of 2025. We will update these dates as more information is provided by the Michigan LARA.
Michigan Electrical License Renewal
Technically, all Michigan electrical licenses expire on December 31st of each year. However, you have a 60-day grace period, or until March 1st to renew. However, please do not wait until the last minute because if you go past the 60-day grace period, you're license becomes void and you'd have to reapply for a new license.
---
Courses in Your Cart
---
| Category | Selected | Required |
| --- | --- | --- |
| 15 Hour Code Update | 0 | 15 |
| Total Hours: | 0 | 15 |

Non-timed, read-only PDF document with online testing at the end.

Audio-visual course for computers, tablets and smartphones.
15 Hour Code Update
| Course | Sample | Credit Hours | Price | |
| --- | --- | --- | --- | --- |