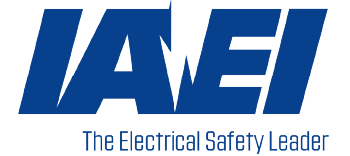 Since 2003, PacePDH.com has delivered over 1.3 million hours of online continuing education to more than 50,000 AEC professionals nationwide. PacePDH.com is partnered with IAEI (International Association of Electrical Inspectors) to deliver online electrical code change courses straight from the experts! Get your continuing education from the people who literally write the Analysis of Changes book each code cycle; delivered to your computer by the best provider of online electrical code change courses. Our online interactive audio/visual courses feature illustrations and real analysis, including input from members of every NEC® code making panel.


Now, Pace is proud to offer online continuing education courses to North Carolina electricians. Remember, additional online hours can carry forward to future cycles. Taking 8 online hours and one full-day live seminar will cover your CE requirements for two years! You can find approved live seminar providers on the NCBEEC Web site.


NC State Board of Examiners of Electrical Contractors (NCBEEC)
(extracted from NCBEEC.org Web site) Every listed qualified individual, including listed qualified individuals pursuant to G.S. 87-50, shall complete continuing education for each annual license period to renew the license on which the qualified individual is currently listed, for the next annual license period. Effective for renewals on or after July 1, 2008, all persons seeking to renew qualification must demonstrate that a minimum of one-half the continuing education hours for each annual license period were obtained by in-person classroom or seminar attendance.

When a qualified individual has completed more than the required number of hours of continuing education in any one license period, the extra hours may be carried forward in multiples as specified in .1104(a) and treated as hours earned in the following one or two additional license periods.
If you have any questions about course selection, our online course delivery system or requirements, please do not hesitate to contact us at (800) 576-4341.
---

Non-timed, read-only PDF document with online testing at the end.

Audio-visual course for computers, tablets and smartphones.
Online Courses - 2023 NEC Code Change
Online Courses - Code Related
Online Courses - 2020 NEC Code Change