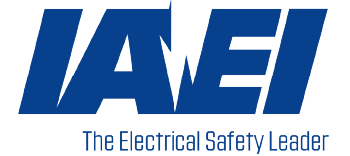 Since 2003, PacePDH.com has delivered over 1.3 million hours of online continuing education to more than 50,000 AEC professionals nationwide. PacePDH.com is partnered with IAEI (International Association of Electrical Inspectors) to deliver online electrical code change courses straight from the experts! Get your continuing education from the people who literally write the Analysis of Changes book each code cycle; delivered to your computer by the best provider of online electrical code change courses. Our online interactive audio/visual courses feature illustrations and real analysis, including input from members of every NEC® code making panel.


Now, Pace is proud to offer ONLINE continuing education courses to Nebraska electricians.


Nebraska Electrical Divison (NSED)
(extracted from NSED Web site)
In order to renew a license issued under the State Electrical Act, the licensee shall be required to complete twelve contact hours of continuing education by January 1 of each odd numbered year. The continuing education courses shall be approved by the State Electrical Board and may consist of training programs, courses, and seminars by the State Electrical Division or public or private schools, organizations, or associations. The contact hours shall include a minimum of six contact hours studying the National Electrical Code described in Section 81-2104 of the State Electrical Act, and the remaining contact hours may include study of electrical circuit theory, blueprint reading, transformer and motor theory, electrical circuits and devices, control systems, programmable controllers, and microcomputers or any other study of electrical-related material that is approved by the board. Any additional hours studying the National Electrical Code shall be acceptable.
NSED Student Verification Rules: For online courses the NSED requires that providers have a system in place to prove the person taking the course is the licensee. To accomplish this a computer webcam is used. At the beginning of the course a photo will be taken showing your license and a photo ID, and throughout the course short video clips are recorded to ensure course attendance.
For more details visit the Nebraska Electrical Division Web site.
 
SPECIAL NOTE ON REPORTING: PacePDH.com continues to report course completion electronically, however, we have been informed by the NSED that students also should print (or save as PDF files) their course completion records. They then can be uploaded on the NSED site or mailed in during renewal. You'll find instructions on the NSED web site during the license renewal process.
Not convinced Pace is for you? No problem. We are so convinced you will find Pace the easiest most convenient way to complete your CE that we'll give you a course to try for free. This offer is good for a license holder that has not previously used Pace. Contact us at (800) 576-4341 or e-mail us and we will get a free course assigned to you.

If you have any questions about course selection, our online course delivery system or requirements, please do not hesitate to contact us at (800) 576-4341.


---
Courses in Your Cart
---
| Category | Selected | Required |
| --- | --- | --- |
| Online Code Hours | 0 | 6 |
| Total Hours: | 0 | 12 |

Non-timed, read-only PDF document with online testing at the end.

Audio-visual course for computers, tablets and smartphones.
Online Code Hours
Online Other Hours