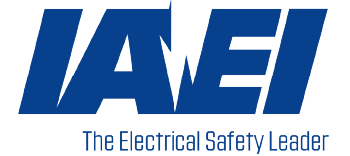 Since 2003, PacePDH.com has delivered over 1.3 million hours of online continuing education to more than 50,000 AEC professionals nationwide. PacePDH.com is partnered with IAEI (International Association of Electrical Inspectors) to deliver online electrical code change courses straight from the experts! Get your continuing education from the people who literally write the Analysis of Changes book each code cycle; delivered to your computer by the best provider of online electrical code change courses. Our online interactive audio/visual courses feature illustrations and real analysis, including input from members of every NEC® Code making panel (CMP).


Washington Electrician (L&I) Continuing Education Requirements
If you are an Electrical Administrator, Master Electrician or Electrician, you are required to complete 24 hours of continuing education course work in the three (3) years between your certification renewals:
8 hours of your CEUs must be on currently adopted National Electrical Code changes.
4 hours must be on currently adopted Revised Code of Washington (RCW) 19.28 and related Washington Administrative Codes (WAC).

Currently, PacePDH.com does not offer this required 4-hour course.

The remaining 12 hours of continuing education credit can be your choice from the list of approved courses below.
Testing. Per Washington L&I rules, students must pass a final, closed book exam with a score of 75% or better.
For more details, visit continuing education rules (WAC 296-46B-970) on the State of Washington Web site.
Not convinced Pace is for you?
No problem. We are so convinced you will find Pace the easiest, most convenient way to complete your CE that we'll give you a 4-hour course to try for free. This offer is good for a holder of any license type listed above that has not previously used Pace. Contact us at (800) 576-4341 or e-mail us and we will get a free course assigned to you.
If you have any questions about course selection, our online course delivery system or requirements, please do not hesitate to contact us at (800) 576-4341.
---
Courses in Your Cart
---
| Category | Selected | Required |
| --- | --- | --- |
| National Electrical Code changes | 0 | 8 |
| Washington Codes | 0 | 4 |
| Total Hours: | 0 | 24 |

Non-timed, read-only PDF document with online testing at the end.

Audio-visual course for computers, tablets and smartphones.
National Electrical Code changes
Washington Codes (RCW and WAC)
| Course | Sample | Credit Hours | Price | |
| --- | --- | --- | --- | --- |
Other Approved Courses