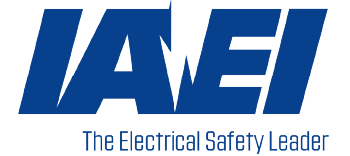 Since 2003, PacePDH.com has delivered over 1.3 million hours of online continuing education to more than 50,000 AEC professionals nationwide. PacePDH.com is partnered with IAEI (International Association of Electrical Inspectors) to deliver online electrical code change courses straight from the experts! Get your continuing education from the people who literally write the Analysis of Changes book each code cycle; delivered to your computer by the best provider of online electrical code change courses. Our online interactive audio/visual courses feature illustrations and real analysis, including input from members of every NEC® code making panel.


Oregon Building Codes Division (BCD) Electrical Program Continuing Education Requirements
Continuing education is part of the requirements for renewing most electrician licenses. Visit the BCD Web site to view the table which gives the requirements by license type, including which license types require the Oregon Rule & Law course. Please notice that a portion of continuing education credits must be from code change (CC) courses. You can take additional code change (CC) credits to meet the code related (CR) requirements. You have not met the continuing education requirements for license renewal if you do not have the correct amount of code change (CC) continuing education credits.
 
---
Courses in Your Cart
---
| Category | Selected | Required |
| --- | --- | --- |
| CR - Code Related | 0 | 4 |
| Total Hours: | 0 | 24 |

Non-timed, read-only PDF document with online testing at the end.

Audio-visual course for computers, tablets and smartphones.
ORL - Oregon Rule and Law
| Course | Sample | Credit Hours | Price | |
| --- | --- | --- | --- | --- |
CC - Code Change Courses
CR - Code Related
| Course | Sample | Credit Hours | Price | |
| --- | --- | --- | --- | --- |