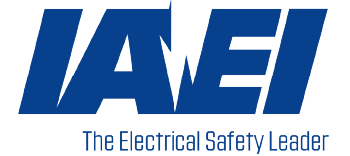 Since 2003, PacePDH.com has delivered online continuing education to more than 50,000 AEC professionals nationwide. PacePDH.com is partnered with IAEI (International Association of Electrical Inspectors) to deliver online electrical code change courses straight from the experts! Get your continuing education from the people who literally write the Analysis of Changes book each code cycle; delivered to your computer by the best provider of online electrical code change courses. Our online interactive audio/visual courses feature illustrations and real analysis, including input from members of the nineteen NEC code-making panels.


Below are several packages to cover electricians licensed in multiple states. Student identification, security and testing rules vary between states/jurisdictions. If your combination of state licenses is not shown below, call us at (800) 576-4341 or email us at PaceSupport@PacePDH.com so we can ensure you're taking the proper version.
Alabama Requirements
A total of 14 (fourteen) hours of continuing education courses that have been approved by the Board. Seven (7) hours must be instruction in NEC/NFPA courses.
Florida Requirements - Certified and Registered Electrical Contractors (EC and ER)
11 hours of Continuing Education for all EC (Certified Electrical Contractor) licensees must include:
7 hours technical to include 1 hour Florida Building Code advanced module course and 2 hours false alarm prevention for all certified electrical contractors who perform alarm work
1 hour workers' compensation
1 hour workplace safety
1 hour business practices
1 hour Florida Laws & Rules
Minnesota Requirements
The following license types are required to earn 16 hours of instruction through one or more educational programs: (1) Class A master electrician; (2) Class B master electrician; (3) Class A journeyman electrician; (4) Class B journeyman electrician; (5) maintenance electrician; (6) Class A installer; (7) Class B installer; and (8) power limited technician.
Nebraska Requirements
In order to renew a license issued under the Nebraska State Electrical Act, the licensee shall be required to complete twelve contact hours of continuing education by January 1 of each odd numbered year. NSED Student Verification Rules: For online courses the NSED requires that providers have a system in place to prove the person taking the course is the licensee. To accomplish this a computer webcam is used. At the beginning of the course a photo will be taken showing your license and a photo ID, and throughout the course short video clips are randomly recorded to ensure course attendance.
Choose Your Package Below
OR

Build Your Own CE Package
Package 1 - All Requirements
Electricians Licensed in Florida and Alabama


This 17 hour package will cover both the Florida 11-hour and Alabama 14-hour CE requirements.
Add To Cart
Pace is your continuing education provider for CE credit hours to renew your Alabama Electrical Contractor's license. The Alabama Electrical Contractors Board has approved Pace to provide you with online continuing education courses. Pace offers the latest courses on the 2014 NEC updates to help you stay on top of changes in industry standards. The proper installation of electrical work and equipment helps to ensure the safety of the public. Choose Pace for CE credit hours that are informative, interesting and specifically for electricians.
As stated by the Alabama Board, "On­line course education is considered as in­state education". As an Electrical Contractor in Alabama, you can enjoy completing CE hours in the comfort of your own home or office at your own pace with Pace online courses. Don't wait until the last minute to renew your license with the AECB. All electrical contractors should start their continuing education credit hours now.
Pace provides continuing education to all Alabama electricians and electrical contractors including, but not limited to, the following major cities and counties:
Birmingham, Montgomery, Mobile, Huntsville, Tuscaloosa, Hoover, Dothan, Decatur, Auburn, Madison, Florence, Gadsden, Vestavia Hills, Prattville, Phenix, Alabaster, Bessemer, Enterprise, Opelika Jefferson, Mobile, Madison, Montgomery, Shelby, Tuscaloosa, Baldwin, Lee, Morgan, Calhoun, Etowah, Houston, Marshall, Lauderdale, St. Clair, Limestone, Talladega, Cullman, Elmore, DeKalb, Walker, Blount Autauga, Colbert, Jackson, Russell, Coffee, Dale