Course Description
---
This four hour course is an extensive and popular program analyzing the major changes to the National Electric Code (NFPA 70™) for the 2017 cycle. Members of the nineteen NEC® code-making panels contributed to the development of the authoritative text used in this online course.
The International Association of Electrical Inspectors (IAEI) and PacePDH.com staff have worked together to develop a quality online program that will provide information about code changes covering the safe installation and use of electrical products in the 2017 National Electrical Code.
The Analysis of Changes 2017 NEC - Part 2 - Articles 300-480 course covers more than 50 of the most significant code changes in Articles 300 through 480. Specifically, the course covers code changes related to wiring methods and equipment for general use.
Course Objectives
---
Upon successful completion of this course participants will be able to:
Describe changes to wiring methods and conductors for general wiring.

Define changes regarding proper uses for different conduit types, busways and cable trays.

State changes to the use and identification of switches, receptacles, switchboards and panelboards.

Understand changes regarding appliances, motors and controllers.

Explain changes in air-conditioning, refrigeration equipment, generators and storage batteries.
Instructor Bio
---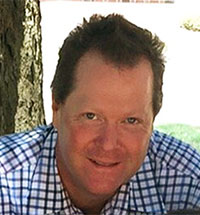 David Arnold
Pace Continuing Education
405 S. Dale Mabry Hwy., #379
Tampa, Florida 33609
(813) 831-8181 ext.14
david@pacepdh.com
We encourage students to contact David with any question related to online delivery, course management and even technical support. David has facilitated online courses since 2003 and has a wealth knowledge which he is happy to share.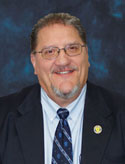 In addition, Pace has a partnership with the International Association of Electrical Inspectors (IAEI) to provide you with access to content experts. IAEI publishes a 400+ page Analysis of Changes book each electrical code cycle, which is the content basis for this course. You'll have access to the people that literally "wrote the book" on electrical code changes. For detailed code change related questions, Keith Lofland (klofland@iaei.org), IAEI Director of Education, is available.
Other Approvals
---
Minnesota Department of Labor and Industry (Electrical): 20170353
Nebraska Electrical Division (NSED): 20-200-AC2-022020