Instructor:
Keith Lofland
Board:
Miami-Dade County Department of Regulatory and Economic Resources
Credit Hours:
1.00
Rating:
1373 ratings
Approval Number:
D125-016
Add to Basket
Course Description
---
This one hour interactive distance learning course is extracted from chapter fourteen of International Association of Electrical Inspector (IAEI) course "One and Two family Dwelling, Electrical Requirements. Chapter fourteen covers NEC Article 680 construction of electrical wiring and equipment associated with installations such as swimming pools, hot tubs, spas, fountains, and hydromassage bathtubs. The course covers GFCI Requirements, overhead conductors, luminaires, equipotential bonding requirements, pool water heaters, wiring methods for permanently installed pools, spas and hot tubs.
The IAEI staff and PacePDH.com have worked together to develop a quality online program that will provide information about code changes covering the safe installation and use of electrical products in the National Electrical Code.
Course Objectives
---
Upon successful completion of this course, students will be able to:
Discuss article 680 including article 680 definitions
Explain GFCI protection requirements for swimming pools, spas and hydromassage bathtubs
Explain Increased safety through equipotential bonding requirements
Understand the requirements of underwater and wet-niche luminaires
Discuss receptacle locations for permanently installed swimming pools
Describe wiring methods for permanently installed pool-associated motors
Identify feeders supplying pool equipment
Further discuss hydromassage bathtubs in dwellings, including access to electrical equipment and bonding
Instructor Bio
---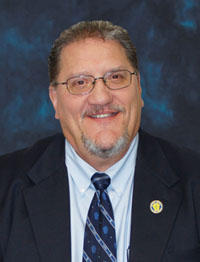 Keith Lofland, Director of Education
International Association of Electrical Inspectors
901 Waterfall Way, Ste. 602
Richardson, TX 75080-7702
(972) 235-1455 x.36
We encourage students to contact Keith with any content related questions and he will provide you with a prompt response. He has a wealth of industry knowledge which he is happy to share. Keith has been a master electrician since 1987 and the Director of Education at the International Association of Electrical Inspectors (IAEI) since 2008.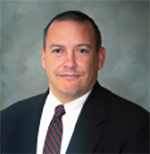 Jody Wages, Director of Digital Education
International Association of Electrical Inspectors
901 Waterfall Way, Ste. 602
Richardson, TX 75080-7702
(469) 587-7896
Previous to his position as Director of Digital Educaition he was the Technical Advisor, Education, Codes and Standards Specialist and the Seminar Coordinator. In addition to being a Master Electrician, Jody is an ICC Certified Building Official and holds certifications as Building Plans Examiner, Building Inspector, Chief Building Code Analyst and One- and Two-Family Dwelling Inspector.
Other Approvals
---