Instructor:
Paul Spite
Board:
Oregon Construction Contractors Board (CCB) - Residential
Credit Hours:
2.00
Rating:
Approval Number:
SRA2396
Add to Basket
Course Description
---
Despite our need for shelter from elements that can kill us, we have always sought opportunity to get back into or close to nature. We do prefer to do so on our terms, rather than whatever climate and circumstances nature decides to offer when we feel that need. A large part of our effort to reunite with nature has revolved around creating outdoor spaces adjoining our houses. There, we can get outside to enjoy favorable climate conditions, at whatever time we choose.
These outdoor spaces go by many names and have manifested as lanais, porches, screened enclosures, patios, etc. The most common outdoor spaces, constructed and attached to homes in western cultures, are outdoor decks, balconies and patios. For the purposes of this 2-hour course, we will explore options available to build decks and balconies, structures that are usually supported at some point above grade.
Course Objectives
---
Upon completion of this course the student will have a greater understanding of the evolving use of different materials to construct usable outdoor surfaces as well as be able to:
State the main components of a wood deck as well as several advantages and disadvantages of wood decking
Explain the importance of surface preparation and coating materials in wood decking
Name finishing options for wood decking
Explain polymer and varnish uses, appearances, and how they are applied
Differentiate between water and oil-based polymers
Describe issues and considerations with the use of polymers
Name and distinguish between the two primary kinds of plastic decking materials
Compare advantages and disadvantages of extruded PVC components
Explain the life-cycle cost and issues with man-made decking including supply chain considerations
List several plusses of using aluminum decking and explain why space underneath may be utilized
Describe the life-Cycle cost and issues with aluminum decking
Discuss the main use, advantages, and potential issues for concrete decks
Identify the life cycle costs and finishes associated with concrete decking
Summarize the installation process and some issues solved by using porcelain decking
State the core components of a porcelain deck installation
Describe several advantages as well as concerns with using porcelain decks
Instructor Bio
---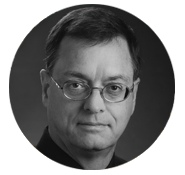 Paul Spite, BS, BA
AFD Consulting, Founder and Principal
Paul is a Registered Architect with over forty years of experience, a course developer and has been a teacher in multiple venues in the past. He is also a writer in many venues, having developed many studies, a few published articles, numerous short stories, multiple screenplays, two non-fiction manuals for church design and one novel. More to the focus of this endeavor, Paul has also created presentations for twenty-six lunch and learn presentations for building material manufacturers, webinars covering the subjects of Aging-in-Place and Architectural Acoustics and eleven distance learning courses for architects, engineers and contractors. As he nears retirement from managing his small architectural practice, Paul hopes to focus even more of his energy on teaching and on course development.
Other Approvals
---