Instructor:
Bonnie Prinse
Board:
Florida Home Inspector Licensing Program
Credit Hours:
3.00
Rating:
Approval Number:
0009003
Add to Basket
Course Description
---
This course covers Occupational Safety and Health Administration (OSHA) standard 29 CFR 1926.1101 to protect construction workers from exposure to asbestos in the workplace. It covers construction work, including alteration, repair, renovation, and demolition of structures containing asbestos.
The course provides a generic, non-exhaustive overview of a particular topic related to OSHA standards. It does not alter or determine compliance responsibilities in OSHA standards or the Occupational Safety and Health Act of 1970. Because interpretations and enforcement policy may change over time, you should consult current administrative interpretations and decisions by the Occupational Safety and Health Review Commission and the Courts for additional guidance on OSHA compliance requirements.
Course Objectives
---
Upon successful completion of this course, students will be able to:
Discuss the dangers from exposure to asbestos
Summarize the provisions of the OSHA Standard and the permissible exposure limits
Explain the employer's requirements under the Standard, record keeping and methods of compliances
Describe protective clothing
Identify types of OSHA assistance, where to obtain it and asbestos in your own home
Instructor Bio
---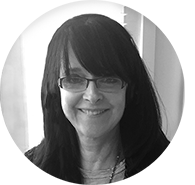 Bonnie Prinse
Ms. Prinse holds a BS Degree in Environmental Studies from Eckerd College and has pursued master degree studies in Aquatic Zoology at the University of South Florida. She has written scientific portions of impact statements for wetland/upland land delineation, endangered species studies, and water quality testing while employed with a civil engineering and architectural firm in Tampa, FL. Her experience in environmental studies and new construction lend itself to documentary film making, particularly environmental stories that have taken her to the Amazon in Peru and to Costa Rica. Most recently her involvement with earthen construction projects led to a video production showcasing the benefits of building "green."
Other Approvals
---