Instructor:
Bonnie Prinse
Board:
Oregon Construction Contractors Board (CCB) - Residential
Credit Hours:
1.00
Rating:
Approval Number:
SRA0034
Add to Basket
Course Description
---
Florida CILB Course Approval Number: 0009008
Florida ECLB Course Approval Number: 0008173
This interactive distance-learning course is designed to emphasize hazard identification, avoidance and control — not standards, in an effort to train workers on safety issues surrounding the use of hand and power tools. No attempt has been made to treat the topic exhaustively and it is not to be taken as a substitute for any of the provisions of the Occupational Safety and Health Act of 1970 or for any standards issued by the US Department of Labor. The course includes a series of quizzes designed to test the contractors grasp of each subject presented.
NUMBER OF CLASSROOM HOURS: One (1) hour
This course contains at least one hour of Workplace Safety (WPS)
This 1 hour of instruction we will address the following topics:
Basic hazards and safety rules of power tools
Good practices for both hand and power tools
Abrasive wheels and tools precautions and practices
Machine guards and their proper use
Pneumatic tool precautions and practices
The safe use of liquid fuel tools
Facts regarding power actuated tools
The proper use and handling of jacks
COURSE TOPICS:
Course Objectives
---
Upon completion of this course participants will be able to:
Protect themselves (and others) against injury from hand and power tools
Understand the safe handling of abrasive wheels and tools on the job
Conduct proper operation and maintenance of machine guards
Recognize the hazards and safe operation of pneumatic tools
Use special precautions for use of liquid fuel tools
Regognize the need to license an operator of power actuated tools
Conduct safe handling of jacks
Instructor Bio
---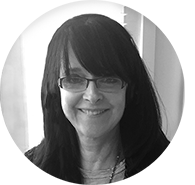 Bonnie Prinse
Ms. Prinse holds a BS Degree in Environmental Studies from Eckerd College and has pursued master degree studies in Aquatic Zoology at the University of South Florida. She has written scientific portions of impact statements for wetland/upland land delineation, endangered species studies, and water quality testing while employed with a civil engineering and architectural firm in Tampa, FL. Her experience in environmental studies and new construction lend itself to documentary film making, particularly environmental stories that have taken her to the Amazon in Peru and to Costa Rica. Most recently her involvement with earthen construction projects led to a video production showcasing the benefits of building "green."
Other Approvals
---