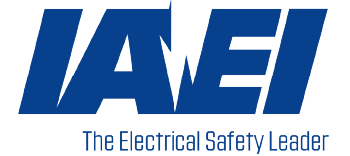 Since 2003, PacePDH.com has delivered online continuing education to more than 50,000 AEC professionals nationwide. PacePDH.com is partnered with IAEI (International Association of Electrical Inspectors) to deliver online electrical code change courses straight from the experts! Get your continuing education from the people who literally write the Analysis of Changes book each code cycle; delivered to your computer by the best provider of online electrical code change courses. Our online interactive audio/visual courses feature illustrations and real analysis, including input from members of the nineteen NEC code-making panels.


Now, Pace is proud to offer online continuing education courses to Vermont electricians.


Vermont Continuing Education for Electricians
All journeyman and master electricians shall, as a condition of license renewal, complete 15 hours of instruction, approved by the board, on the national electrical code during the preceding 36-month period.
All holders of a type-S journeyman license shall, as a condition of renewal, complete eight hours of instruction, approved by the board, on the subject of the license holder's specialty during the preceding 36 months.
A person who is licensed in more than two fields of specialized competence shall not be required to complete more than a total of 15 hours of instruction.
Note on Vermont Electrical Safety Rules Course: While not specifically required by rule, this optional course contains important information on Vermont specific laws and rules.
For more information you can visit the Vermont Division of Fire Safety (Electricians) Web site.
Specific CE rules can be found in the Vermont Electrical Safety Rules 2017 PDF file.
If you have any questions about course selection, our online course delivery system or requirements, please do not hesitate to contact us at (800) 576-4341.
---
Courses in Your Cart
---
| Category | Selected | Required |
| --- | --- | --- |
| NEC Code Change Courses | 0 | 15 |
| Total Hours: | 0 | 15 |
Laws and Rules (Online)
NEC Code Change Courses (Online)