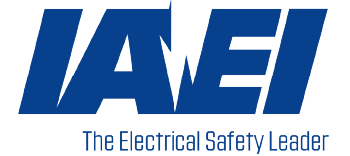 Since 2003, PacePDH.com has delivered online continuing education to more than 50,000 AEC professionals nationwide. PacePDH.com is partnered with IAEI (International Association of Electrical Inspectors) to deliver online electrical code change courses straight from the experts! Get your continuing education from the people who literally write the Analysis of Changes book each code cycle; delivered to your computer by the best provider of online electrical code change courses. Our online interactive audio/visual courses feature illustrations and real analysis, including input from members of the nineteen NEC code-making panels.


Maine Electrical Continuing Education Required:
Maine master electrician, journeyman electrician, limited electrician, or journeyman-in-training shall also certify at time of renewal to completion of a Maine approved 15 hour current National Electrical Code update. Maine Electrical License Renewal: All licenses expire 3 years from date of issuance. Continuing education is not required in renewal years: 2016, 2019, and 2022 (the last year of each code cycle). You can renew your license on the Board website.

2017 NEC Code Update Course Approval Number: 135.
---
Courses in Your Cart
---
| Category | Selected | Required |
| --- | --- | --- |
| 2017 NEC Code Changes | 0 | 15 |
| Total Hours: | 0 | 15 |
CE Requirements to Renew a ME Electrical License In the state of Maine, all Master, Limited, and Journeyman electricians must complete 15 hours of continuing education every three years. Continuing education credits must cover the 2017 NEC. You are also required to take the "Common 2014 National Electrical Code and Electricians Law Violations" course as part of the 15 hours.