Course Description
---
This Advanced Florida Building Code course (FBC approval # 1036.0) is designed to give the design professional the knowledge and information needed to understand how the Federal Americans with Disabilities Act's (ADA) standards have been updated recently, and how the State of Florida has incorporated these updates in its building code, along with special Florida requirements that meet or exceed the ADA standards. With this knowledge and information, the design professional will be able to comply with the most recent updates to the ADA, and know how to find the Florida requirements to which they also must adhere.
Course Objectives
---
Upon successful completion of this course participants will be able to:
Identify important ADA documents including the Federal ADA Standards and the Florida
Building Code 7th Edition (2020) Accessibility as well as discuss the DOJ code certification process and FL statute Chapter 553 adoption and exception language
Describe Chapter 1 changes to section 106 definitions and explain Chapter 2 code changes regarding applications, existing buildings and facilities, and accessible routes
Summarize Chapter 2 code changes to parking spaces, assembly areas, transient lodging and guest rooms and residential facilities
Express code changes of accessible routes in Chapter 4, general site and building elements in Chapter 5, plumbing elements and facilities in Chapter 6 and special rooms, spaces and elements in Chapter 8
Instructor Bio
---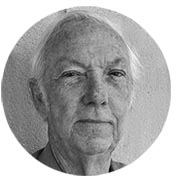 Charles (Chuck) Barr
Chuck has more licenses than anyone we at Pace has ever come across, including multiple Contractor and Electrical Contractor licenses, Building Official, Building Inspector and Plans Examiner licenses. Chuck has held Building Official positions (CBO) in Orange City and Fernandina Beach, Florida and is also an approved Florida Building Commission Advanced course accredditor. Aside from all his construction related licenses, Chuck is a licensed fixed wing commercial flight instructor, a rotary wing flight instructor and holds a Ship Captains license, not sure if he has a fishing license.
Chuck is essentially retired at the present and probably spends most of his time completing continuing education for his multitude of licenses inside and outside the construction industry when he's not instructing our online courses.
Florida Licenses and Certifications
CGC1508079 - Unlimited General Contractor, CFC1426436 - Unlimited Plumbing Contractor, EC13002676 - Unlimited Electrical Contractor, CAC1814258 - Unlimited Air Conditioning Contractor, BU908 - Florida Building Code Administrator (CBO), PX1172 - Plans Examiner (Standard)(Commercial/Residential) Building, Plumbing, Electrical and Air Conditioning, BN2685 - Building Inspector (Standard)(Commercial/Residential)Building, Plumbing, Electrical and Air Conditioning
Certified Distance Education Instructor (CDEI Verification ID: 67945) through the International Distance Education Certification Center (IDECC.org)
Memberships:
IAEI (International Association of Electrical Inspectors)
BOAF (Building Officials Association of Florida)
Approved Advanced Course Accredditor, Florida Building Commission
Other Approvals
---
Florida Construction Contractor (FCILB): 0614075
Pinellas County Construction Licensing Board (PCCLB): FCILB-0614075
Florida Home Inspector Licensing Program: 0614075
Florida Board of Professional Engineers (FBPE): FBC# 1036.0