Course Description
---
In this course, you will learn about homes that are different than the kind constructed over the last one hundred years. You'll learn how and why this change came about, who it affects and why it is quickly gaining in acceptance and popularity. You'll see why inclusive design makes sense on every level and you will be able to explain the idea of Ageless by Design. You will explore how a new way of designing can provide a living space that a 5-year-old and a 105-year-old can function together, independently, using the same modified everyday items of which you are accustomed.
Course Objectives
---
Upon successful completion of this course, students will be able to:
Explain the concept of Universal Design and inclusiveness
Name examples that make a home Universal Design and suitable for all ages
List kitchen Universal design elements
State bathroom items that make that room more inclusive
Contrast the benefits between the three main window types Identify the minimum requirements of a "Smart Home"
Relate positive points of all-inclusive design when discussing with customers
Instructor Bio
---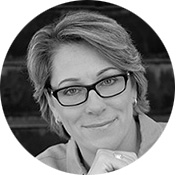 Valerie Jurik-Henry CAPS, CNHS, REALTOR
Valerie is the creator of The Ageless Home™, a professional national speaker on Aging In Place, Certified Aging in Place Specialist (CAPS), author, REALTOR and business advisor. With over 30 years of experience in housing and healthcare, she has a unique view when it comes to educating families, businesses, and industries about housing for every generation.
"People want to spend their lives in an environment that is familiar, comfortable and manageable." It all starts with the home design.
Valerie worked with the National Association of Home Builders providing webinars and conference presentations as well as being a speaker at The International Builders Show over the past few years. Being able to educate industry professionals as well as the consumer for better housing, is a priority of hers.
Valerie's brand, The Ageless Home™ is housing for all ages. Built on the Universal Design concept, The Ageless Home™ is a product for all ages, with any ability, at any height.
To embrace Agelessness is to understand the formula that 50% home + 50% of the story behind it = an epic product.
Other Approvals
---
Florida Construction Contractor (FCILB): 0614079
Louisiana Residential Contractor (LSLBC): CILB-0614079
Free Web Site Board:
Oregon Construction Contractors Board (CCB) - Residential: SRA2286
Oregon Construction Contractors Board (CCB) - Commercial: BTEC0011
American Institute of Architects (AIA): J607GEN08
North Carolina Contractor (NCLBGC): 5027
Alabama Contractor (HBLB): P17C-1
Tennessee Contractor (RCE): xxxxx