Course Description
---
This online course is an extensive and popular program analyzing the major changes to the National Electric Code (NFPA 70™) for the 2020 cycle. Members of the NEC® code-making panels contributed to the development of the authoritative text used in this online course.
The course covers 60 of the most significant code changes in Articles 422 through 805. Specifically, the course covers code changes in equipment for general use, special occupancies, special equipment, special conditions and communications systems.
The instructor for this course is Keith Lofland, Director of Education at the International Association of Electrical Inspectors (IAEI).
Course Objectives
---
Upon successful completion of this course participants will be able to:
Recognize changes in appliances, heating equipment, air conditioning and refrigeration equipment, generators and transformers.
Define changes to commercial garages, motor fuel dispensing facilities, health care facilities, assembly occupancies and similar locations.
Understand changes regarding mobile homes, recreational vehicles, marinas, boatyards and temporary installations.
Describe code changes related to electric signs and electric vehicle charging systems.
Identify code changes related to swimming pools, fountains and similar installations as well as solar photovoltaic (PV) systems.
Explain changes to emergency systems, energy storage systems, stand-alone systems, direct current microgrids, fire alarm systems and optical fiber cables.
State changes to general requirements for communications systems and radio and television equipment.
Instructor Bio
---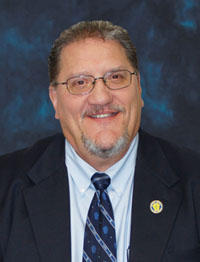 Keith Lofland, Director of Education
International Association of Electrical Inspectors
901 Waterfall Way, Ste. 602
Richardson, TX 75080-7702
(972) 235-1455 x.36
We encourage students to contact Keith with any content related questions and he will provide you with a prompt response. He has a wealth of industry knowledge which he is happy to share. Keith has been a master electrician since 1987 and the Director of Education at the International Association of Electrical Inspectors (IAEI) since 2008.
Other Approvals
---
Florida Electrical Contractor (ECLB): 0802329
Free Web Site Board:
Georgia Electrician: ECLB-0802329