Course Description
---
When a floor collapses or when mold appears on it, we can be sure of one thing. Such problems likely began when poor choices were made selecting materials, from the level of the grade to the level of the finished floor. Like the problems they spawn, choices made in proper or improper floor design, begin at the bottom and work their way upward.
This course takes a systematic look at decisions made in choosing specific components of construction, from the ground to the top of the first finished floor. Those choices need to be sound and dependable, since the top of that floor is the base upon which the rest of the enclosure will rest.
This design process includes; an analysis of water attacking the structure, why specific foundation options are selected, what framing members will support the floor, how vapor drive will be controlled, what insulation will be installed to isolate climates, the subflooring that will be the primary barrier between the inside atmosphere and any space below, and the underlayment and finish flooring that will be placed above.
If we do our job well as designers, that last component will be the only part of everything chosen, to ever need further attention or consideration from our clients.
Course Objectives
---
Upon successful completion of this course, the participant will be able to:
Explain building science principles relevant to floor system design and moisture intrusion issues that affect indoor air quality, as well as structural integrity

Recognize system components in a high-performance floor assembly, such as grade, crawl space, vapor retarder, framing systems, insulation, sub-floor, underlayment and finish flooring

Describe how the changing codes and evolving building materials are impacting and influencing sub-flooring system design

Discuss the principles behind the vapor drive in operation below floors, and how to anticipate and prevent the movement of moisture into flooring components

Suggest a solid rationale for fastener types chosen and implemented to combine flooring assembly components

Summarize recommended design methodology incorporating building science principles and code requirements, to ensure a designed floor assembly provides durability and increases occupant well-being resolvable issues faced by the elderly while navigating outside the home
Instructor Bio
---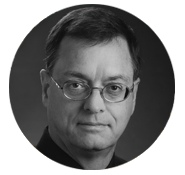 Paul Spite, BS, BA
AFD Consulting, Founder and Principal
Paul is a Registered Architect with over forty years of experience, a course developer and has been a teacher in multiple venues in the past. He is also a writer in many venues, having developed many studies, a few published articles, numerous short stories, multiple screenplays, two non-fiction manuals for church design and one novel. More to the focus of this endeavor, Paul has also created presentations for twenty-six lunch and learn presentations for building material manufacturers, webinars covering the subjects of Aging-in-Place and Architectural Acoustics and eleven distance learning courses for architects, engineers and contractors. As he nears retirement from managing his small architectural practice, Paul hopes to focus even more of his energy on teaching and on course development.
Other Approvals
---
Oregon Construction Contractors Board (CCB) - Commercial: AIA-J607BGS10
American Institute of Architects (AIA): J607BGS10