Course Description
---
In millions of homes across our country, and in the homes of people we love, existing residences are slowly but surely becoming prisons for their occupants. This happens as the aging process inevitably removes our ability to successfully navigate stairs and perform daily tasks required to live and survive independent. Societal options exist to move from private residences into congregate living facilities, where oversight and care are offered at various levels for those facing challenges. But few are interested in thus surrendering their independence. We prefer to just age-in-place.
It is possible to remain at home as physical and / or mental deterioration makes doing so more challenging. Given the amount of research that preceded establishing design standards to accommodate the handicapped, new structures can be designed which are far more user friendly to the elderly. Changes to existing homes can also be made in incremental steps as needs arise, just not as efficiently as doing so from scratch.
The knowledge and technology to enable our elders to stay at home are well established. All that is lacking are finances to do so, the time to do so, the will to do so and wide-spread dissemination of knowledge on how to do so.
The last of those issues is addressed in this work.
Course Objectives
---
Upon successful completion of this course, participants will be able to:
Recognize the physical challenges that make aging-in-place more difficult

Describe cognitive issues that make aging-in-place more difficult

Summarize resolvable issues faced by the elderly while navigating outside the home

Suggest changes in typical lighting strategies that are beneficial to an aging population

Discuss proper design of exterior amenities to facilitate increased enjoyment of nature by an older population and the impacts of different choices in finishes in reducing dangers faced while aging-in-place

Explain design choices that make common areas in multi-family housing more user friendly to the aged and changes in cabinetry needed to accommodate use by the handicapped
Instructor Bio
---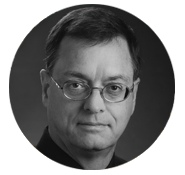 Paul Spite, BS, BA
AFD Consulting, Founder and Principal
Paul is a Registered Architect with over forty years of experience, a course developer and has been a teacher in multiple venues in the past. He is also a writer in many venues, having developed many studies, a few published articles, numerous short stories, multiple screenplays, two non-fiction manuals for church design and one novel. More to the focus of this endeavor, Paul has also created presentations for twenty-six lunch and learn presentations for building material manufacturers, webinars covering the subjects of Aging-in-Place and Architectural Acoustics and eleven distance learning courses for architects, engineers and contractors. As he nears retirement from managing his small architectural practice, Paul hopes to focus even more of his energy on teaching and on course development.
Other Approvals
---
American Institute of Architects (AIA): J607GEN06