Course Description
---
Despite our best efforts to keep it out, water has found its way inside the building. This course examines the question of what to do next, since abandoning the building to its eventual collapse is not usually an option. The course briefly examines design and construction methods of systems designed to withstand water penetration.

An understanding of these systems gives us a starting point in finding sources of intrusion, and a starting point for how to best repair them and prevent further damage. Sealing a failed envelope is the first step in remediation. Otherwise, the appearance of mold will likely be the next step in rendering our damaged buildings uninhabitable. Once the source of the problem has been addressed, steps can be taken to reclaim full use of the built environment. Assessment of moisture damage must be done next to best determine and prioritize steps toward repair or replacement of damaged components. Immediate and critical remedies are examined, as well as those which can be addressed after a couple days have passed. Lastly, any resulting mold growth must be eliminated, and steps taken to prevent its recurrence.
Course Objectives
---
Upon successful completion of this course, the participant will be able to:
discuss how entrapped water creates problems for building users

apply measures to retard the infiltration of moisture into built environments

distinguish where and why mold growth occurs

perform testing and inspection to find water damage
Instructor Bio
---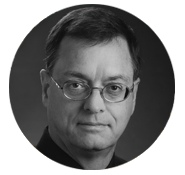 Paul Spite, BS, BA
AFD Consulting, Founder and Principal
Paul is a Registered Architect with over forty years of experience, a course developer and has been a teacher in multiple venues in the past. He is also a writer in many venues, having developed many studies, a few published articles, numerous short stories, multiple screenplays, two non-fiction manuals for church design and one novel. More to the focus of this endeavor, Paul has also created presentations for twenty-six lunch and learn presentations for building material manufacturers, webinars covering the subjects of Aging-in-Place and Architectural Acoustics and eleven distance learning courses for architects, engineers and contractors. As he nears retirement from managing his small architectural practice, Paul hopes to focus even more of his energy on teaching and on course development.
Other Approvals
---
Oregon Construction Contractors Board (CCB) - Commercial: AIA-J607BGS06
American Institute of Architects (AIA): J607BGS06