Course Description
---
This 4-hour course is based on IAEI's One- and Two-Family Dwelling Electrical Systems book, and the requirements contained in the <i>NEC</i> and the IRC. Electrical systems, equipment or components that are not specifically covered in Chapters 34 through 43 of the IRC are required to comply with the applicable provisions of the National Electrical Code, NFPA 70 (see IRC E3401.2).

This program focuses on the requirements for electrical installations based on the electrical code and includes information relative to making proper electrical installations and inspections of residential wiring systems. Part II covers Chapters 9 through 17.
Course Objectives
---
Upon successful completion of this course participants will be able to:
Describe outlet device requirements and luminaires for the home
Discuss requirements for A/C equipment and baseboard heating units
Identify specifications for appliances
Understand provisions for swimming pools
Explain requirements for supply to separate buildings and existing electrical wiring
Locate low voltage wiring specifications
Instructor Bio
---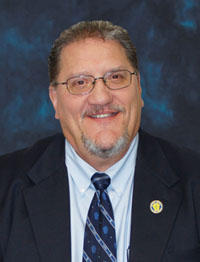 Keith Lofland, Director of Education
International Association of Electrical Inspectors
901 Waterfall Way, Ste. 602
Richardson, TX 75080-7702
(972) 235-1455 x.36
We encourage students to contact Keith with any content related questions and he will provide you with a prompt response. He has a wealth of industry knowledge which he is happy to share. Keith has been a master electrician since 1987 and the Director of Education at the International Association of Electrical Inspectors (IAEI) since 2008.
Other Approvals
---
Montana State Electrical Board: MTEL22127
Alabama Electrician (AECB): CEP034
IAEI Certification Renewal: IAEI-12FAM-2
Wisconsin Electricians and Electrical Inspectors (DSPS): 21627
Oregon BCD Electrical Program: 10417
Nebraska Electrical Division (NSED): 21-200-RD2-050120
Wyoming Department of Fire Prevention and Electrical Safety: WY20-260C
Georgia Electrician: IAEI-1and2-Fam-2