Course Description
---
Biophilia is humankind's innate biological connection with nature, and biophilic design can reduce stress, enhance creativity, improve well-being and expedite healing. This course addresses the benefits of biophilic design, the different values and elements associated with biophilic design, and how biophilic patterns can be used to achieve desired results in the built environment. The course also focuses on biophilic design for residential and commercial facilities for the aging population.
Course Objectives
---
Upon successfult completion of this course, students will be able to:
Explain the benefits of using biophilic design in residential and commercial spaces
Explain how the aging population can benefit from biophilic design in healthcare, senior living and living at home
Define biophilic design and list some specific ways to implement it
Enumerate the pattern categories and determine the strategies for implementing these biophilic design patterns
Instructor Bio
---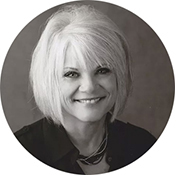 Jennie Griggs, BS, MA
Aging Studies: Founder and Principal

Jennie is an Aging Specialist with Aging Care Matters, a course developer, motivational speaker and an instructor for several senior fitness programs. Successful in the corporate world, Jennie served in national positions to include VP of Healthcare and Education for Bentley Prince Street and National Business Development Manager – Institutional Segments Mannington Commercial. Additionally representing other companies in sales, business development and training, Jennie's life course and personal mission refocused following her health battles and those of her husband, who lost his fight with a lengthy illness. Jennie teaches courses at Wichita State, Wake Tech and holds her NC and SC Life, Accident and Health License to assist seniors with Medicare and Medicaid questions.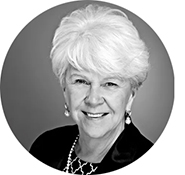 Lynne Peer
M.Ed. in Secondary Education: Principal
Lynne is an instructional designer, corporate trainer and technical writer. She has developed over 75 courses for corporate clients, writes continuing education courses for architects and designers and develops facilitator guides and participant manuals along with train the trainer guidance to help companies deliver their own training sessions. She began her career as an educator and then moved into the corporate world, where she worked as a public relations director of the Carpet and Rug Institute, director of marketing for a manufacturing company, and has led an independent consulting firm since 1996, specializing in marketing and training materials, presentations and instructional design.
Other Approvals
---
American Institute of Architects (AIA): J607GEN02