Course Description
---
This interactive distance-learning course is an extensive and popular program analyzing the major changes to the National Electric Code (NFPA 70™) for the 2017 cycle. Members of the nineteen NEC® code-making panels contributed to the development of the authoritative text used in this online course.
The International Association of Electrical Inspectors (IAEI) and PacePDH.com staff have worked together to develop a quality online program that will provide information about code changes covering the safe installation and use of electrical products in the 2017 National Electrical Code.
The Analysis of Changes 2017 NEC - Part 3 - Articles 500-670 course covers more than 50 of the most significant Articles 500 through 670 code changes. Specifically the course covers equipment for special occupancies and many of the special equipment code changes.
Course Objectives
---
Upon successful completion of this course participants will be able to:
Recognize changes to hazardous locations, commercial garages and motor fuel dispensing facilities.

Define proper changes for health care facilities, assembly, theater and similar locations.

Understand changes regarding mobile homes, recreational vehicles, marinas and boatyards

Describe code changes related to electric signs, cranes, hoists and elevators.

State changes to the use of electric vehicle charging systems.

Identify code changes related to information technology equipment, pipe organs, x-ray equipment and industrial machinery.
Instructor Bio
---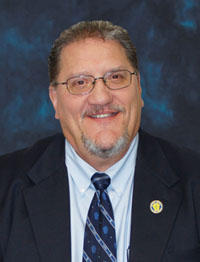 Keith Lofland, Director of Education
International Association of Electrical Inspectors
901 Waterfall Way, Ste. 602
Richardson, TX 75080-7702
(972) 235-1455 x.36
We encourage students to contact Keith with any content related questions and he will provide you with a prompt response. He has a wealth of industry knowledge which he is happy to share. Keith has been a master electrician since 1987 and the Director of Education at the International Association of Electrical Inspectors (IAEI) since 2008.
Other Approvals
---
Michigan Electrical Administrative Board: 20-706734
Alabama Electrician (AECB): CEP034
Wisconsin Electricians and Electrical Inspectors (DSPS): 19349
National Professional Engineer board: not required
Oregon BCD Electrical Program: 90417
North Carolina Electricians (NCBEEC): CEC.04784
New Mexico Construction Industries Division - Electrical Bureau: 2018-62