Course Description
---
CILB Approval Number 0010222
This course details the requirements for retrofitting and upgrading existing site built single family residences to reduce damage on these structures due to wind storm events. These requirements include gable end bracing, secondary water barrier for roofs, improving roof to wall connections, strengthening roof decking attachments, and adding or strengthening opening protectives. When you have completed this course you will have an understanding of the building code prescriptive requirements for wind mitigation.

Course Objectives
---
Upon completion of the course, contractors will understand:

• Wind mitigation in Florida
• Gable end bracing
• Secondary water barriers for roofs
• Retrofitting Roof-to-wall connections.
• Strengthening or correcting roof-decking attachments
• Adding or strengthening opening protections

Instructor Bio
---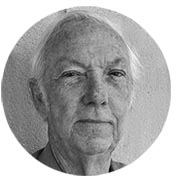 Charles (Chuck) Barr
Chuck has more licenses than anyone we at Pace has ever come across, including multiple Contractor and Electrical Contractor licenses, Building Official, Building Inspector and Plans Examiner licenses. Chuck has held Building Official positions (CBO) in Orange City and Fernandina Beach, Florida and is also an approved Florida Building Commission Advanced course accredditor. Aside from all his construction related licenses, Chuck is a licensed fixed wing commercial flight instructor, a rotary wing flight instructor and holds a Ship Captains license, not sure if he has a fishing license.
Chuck is essentially retired at the present and probably spends most of his time completing continuing education for his multitude of licenses inside and outside the construction industry when he's not instructing our online courses.
Florida Licenses and Certifications
CGC1508079 - Unlimited General Contractor, CFC1426436 - Unlimited Plumbing Contractor, EC13002676 - Unlimited Electrical Contractor, CAC1814258 - Unlimited Air Conditioning Contractor, BU908 - Florida Building Code Administrator (CBO), PX1172 - Plans Examiner (Standard)(Commercial/Residential) Building, Plumbing, Electrical and Air Conditioning, BN2685 - Building Inspector (Standard)(Commercial/Residential)Building, Plumbing, Electrical and Air Conditioning
Certified Distance Education Instructor (CDEI Verification ID: 67945) through the International Distance Education Certification Center (IDECC.org)
Memberships:
IAEI (International Association of Electrical Inspectors)
BOAF (Building Officials Association of Florida)
Approved Advanced Course Accredditor, Florida Building Commission
Other Approvals
---
Florida Construction Contractor (FCILB): 0611101
Florida Building Code Professional (BCAIB): 0611101
Louisiana Residential Contractor (LSLBC): 000001
Pinellas County Construction Licensing Board (PCCLB): CILB-0010222
American Institute of Architects (AIA): J607BGS09
Nebraska Board of Engineers: 1111101
National Professional Engineer board: 1111101