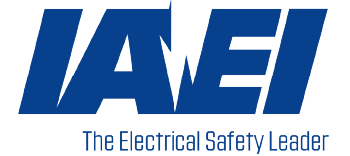 Since 2003, PacePDH.com has delivered online continuing education to more than 50,000 AEC professionals nationwide. PacePDH.com is partnered with IAEI (International Association of Electrical Inspectors) to deliver online electrical code change courses straight from the experts! Get your continuing education from the people who literally write the Analysis of Changes book each code cycle; delivered to your computer by the best provider of online electrical code change courses. Our online interactive audio/visual courses feature illustrations and real analysis, including input from members of the nineteen NEC code-making panels.


Now, Pace is proud to offer online continuing education courses to electricians approved by the North Dakota State Electrical Board.
 
North Dakota State Electrical Board (NDSEB)
Each master, journeyman, and class B electrician license shall not be renewed unless the continued education requirements of North Dakota Century Code section 43-09-15.1 are met, of which a minimum of fifty percent of the hours must be based on the 2017 edition, the National Electrical Code. The remaining credits must be subjects related to the electrical industry.
Selected State Electrical Board Rules:
(for more information, visit the NDSEB Web site)
 
License renewal dates:
Journeyman electrician renewal is March 31st of each year.
Master and Class B electrician renewal is April 30th of each year.
Apprentice electrician renewal is January 31st of each year (currently no CE requirement)
 
Eight (8) hours of continuing education are required to renew a license each year.
 
Electrical continuing education programs will be accepted from technical or trade schools or colleges, electrical trade associations, or individual commercial providers.
 
Continuing education programs held in other states and not granted prior approval, may be considered for credit if the board is provided with evidence that the educational programs meet the requirements of the state electrical board and are approved for required continued education credits by the public authority for licensing electricians in that state.
 
Continuing education credits are valid for a period up to two license renewal periods.
 
Continuing education credits will not be given for attending the same continuing education class more than once in a code cycle (if it has the same sponsor, same title and same course approval number).
 
Note: Although both of the packages below have 3 modules each per Series, they are considered as two separate 8-hour courses by the NDSEB. You must complete all three modules of either Series(I or II) to receive credit for the 8-hour course.
---
Online Courses - Series I (8 Hours)
Online Courses - Series II (8 Hours)