Course Description
---
In this course we cover North Dakota Electrical Wiring Standards (24.1-06) as well as provide PDF downloads of the Appendix files at the end of the course.
Course Objectives
---
Upon successful completion of this course, you will be able to:
Discuss general requirements as well as wiring and protection.
Describe wiring methods and materials as well as appliances.
Explain wiring standards for special occupancies and specials equipment.
Locate appendix information containing voltage drop formulas, Ohm's Law, and condensed guides for means of egress and fire alarm systems.
Instructor Bio
---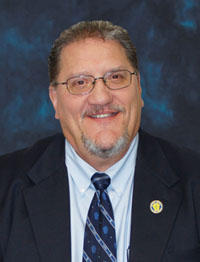 Keith Lofland, Director of Education
International Association of Electrical Inspectors
901 Waterfall Way, Ste. 602
Richardson, TX 75080-7702
(972) 235-1455 x.36
We encourage students to contact Keith with any content related questions and he will provide you with a prompt response. He has a wealth of industry knowledge which he is happy to share. Keith has been a master electrician since 1987 and the Director of Education at the International Association of Electrical Inspectors (IAEI) since 2008.
Other Approvals
---