Course Description
---
This course will cover key factors to consider in the design of railings. These will include; building code requirements, fall prevention concerns, choices in materials, secure installation options, and aesthetic options. These should all be considered when choosing or specifying a guardrail system for a restoration or new construction project.
Course Objectives
---
Upon successful completion of this course, the participant will be able to:
describe goals that must be met to achieve building code compliance in the design of railings
identify ADA guidelines and other regulations besides building codes, that must be satisfied in the design of railings
explain proper mounting for different railing configurations, being installed on different types of construction
discuss different material, design and finish options for railings and dividers
express issues faced with railing replacements in historic projects, as well as ways to accommodate needed historic detailing while still addressing safety
summarize trends toward standardized railing systems, standard details and master specifications, and how these trends help insure code compliance in the design of railings
Instructor Bio
---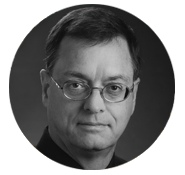 Paul Spite, BS, BA
AFD Consulting, Founder and Principal
Paul is a Registered Architect with over forty years of experience, a course developer and has been a teacher in multiple venues in the past. He is also a writer in many venues, having developed many studies, a few published articles, numerous short stories, multiple screenplays, two non-fiction manuals for church design and one novel. More to the focus of this endeavor, Paul has also created presentations for twenty-six lunch and learn presentations for building material manufacturers, webinars covering the subjects of Aging-in-Place and Architectural Acoustics and eleven distance learning courses for architects, engineers and contractors. As he nears retirement from managing his small architectural practice, Paul hopes to focus even more of his energy on teaching and on course development.
Other Approvals
---
Oregon Construction Contractors Board (CCB) - Commercial: AIA-J607BGS07
American Institute of Architects (AIA): J607BGS07