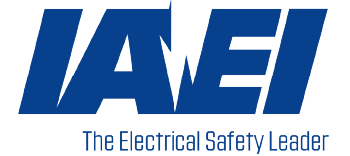 Since 2003, PacePDH.com has delivered online continuing education to more than 50,000 AEC professionals nationwide. PacePDH.com is partnered with IAEI (International Association of Electrical Inspectors) to deliver online electrical code change courses straight from the experts! Get your continuing education from the people who literally write the Analysis of Changes book each code cycle; delivered to your computer by the best provider of online electrical code change courses. Our online interactive audio/visual courses feature illustrations and real analysis, including input from members of the nineteen NEC code-making panels.


Florida Electrical Contractors' Licensing Board (ECLB) Continuing Education Requirements

The Florida Legislature passed House Bill 1193 during the 2020 legislative session (which was signed by Governor DeSantis on June 30, 2020), reducing continuing education requirements for Electrical, Alarm and Specialty Contractors effective July 1, 2020.


The requirements for the August 31, 2020 renewal will be as follows:
Certified and Registered Electrical Contractors (EC and ER)
11 hours of Continuing Education for all EC (Certified Electrical Contractor) licensees must include:
7 hours technical to include 1 hour Florida Building Code advanced module course and 2 hours false alarm prevention for all certified electrical contractors who perform alarm work
1 hour workers' compensation
1 hour workplace safety
1 hour business practices
1 hour Florida Laws & Rules
Certified and Registered Alarm Contractors (EF and EG)
7 hours of Continuing Education for all Certified and Registered Alarm Contractors must include:
1 hour technical to include 1 hour Florida Building Code advanced module course
(Choose from the Florida Building Code Advanced Module category below. It will count as your technical hour)
1 hour workers' compensation
1 hour workplace safety
1 hour business practices
1 hour Florida Laws & Rules
2 hours false alarm prevention (for all certified and registered alarm contractors and certified electrical contractors who perform alarm work)
Certified and Registered Specialty Contractors (ES)
7 hours of Continuing Education for all Certified and Registered Specialty Contractors must include:
1 hour technical to include 1 hour Florida Building Code advanced module course
(Choose from the Florida Building Code Advanced Module category below. It will count as your technical hour)
1 hour workers' compensation
1 hour workplace safety
1 hour business practices
1 hour Florida Laws & Rules
2 hours general credit
Choose Your Courses Below
OR

Florida Electrical Packages
---
Courses in Your Cart
---
| Category | Selected | Required |
| --- | --- | --- |
| Technical | 0 | 6 |
| Florida Building Code Advanced Module | 0 | 1 |
| Workers Compensation | 0 | 1 |
| Workplace Safety | 0 | 1 |
| Business Practices | 0 | 1 |
| Laws & Rules | 0 | 1 |
| Total Hours: | 0 | 11 |
Technical
Florida Building Code Advanced Module
False Alarm (required if you perform alarm work)
Workers Compensation
Workplace Safety
Business Practices
Laws & Rules