Best Price Guarantee
If you find a better online deal anywhere, call us at (800) 576-4341 and we'll beat it.

If you have a discount code from a mailing or e-mail, you will enter it on the next page.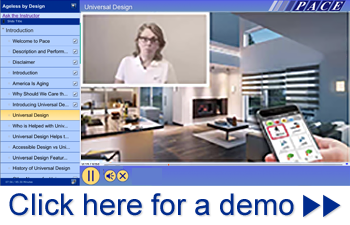 Since 2003 PacePDH.com has delivered over 250,000 online continuing education hours to more than 10,000 electricians and contractors nationwide.
Now, Pace is proud to offer the first (and currently ONLY) "Online 24/7" continuing education courses for electricians approved by the Minnesota Department of Labor and Industry (Sponsor # S1661106). Click here to view our courses listed under "Approved continuing education courses" on the Minnesota DLI Web site.
(Note: Our courses should be listed at, or very near, the top of the list. The titles all begin "ANALYSIS OF CHANGES 2011 NEC..." and the location is listed as "ONLINE 24/7")
MN Rules 3800.3602 Subp. 2 B:The following license types are required to earn 16 hours of instruction through one or more educational programs:
| | |
| --- | --- |
| (1) Class A master electrician; | (2) Class B master electrician; |
| (3) Class A journeyman electrician; | (4) Class B journeyman electrician; |
| (5) master elevator constructor; | (6) elevator constructor; |
| (7) maintenance electrician; | (8) Class A installer; |
| (9) Class B installer; and | (10) power limited technician. |
The 16 hours Pace offers will satisfy the 16 hour requirement for any of the licenses listed above!
Other Continuing education (CE) rules highlights:
Within the term and prior to the renewal of an electrician or power limited technician license, each holder of a license shall receive credit for instruction through one or more educational programs as required by this part.

Credit for an educational program may only be used once for a specific renewal of an electrician license.

Where a licensee holds more than one type of electrician license, the same credits for hours of instruction may be applied to each license.

Registered unlicensed individuals must receive two hours of continuing education on the NEC.

For more rules relating to electrcial continuing education, found on the Minnesota DLI Web site, click here.
Not convinced Pace is for you?
No problem. We are so convinced you will find Pace the easiest most convenient way to complete your CE that we'll give you a 4-hour course to try for free. This offer is good for a holder of any license type listed above. Contact Selyna at (800) 576-4341 or e-mail her and she'll get a free course assigned to you. Registered unlicensed electricians can get their 2 hours of CE credit for $37.50. Contact Selyna for details.
If you have any questions about course selection, our online course delivery system or requirements, please do not hesitate to contact us at (800) 576-4341.